MANINI Home builds green building and timber houses.
Thanks to the MANINI Home plus construction system with Energy Saver Technology,
the company realises extremely comfortable and energy-saving properties.
MANINI Home: the most advanced home ever with the most energy-saving technology ever.
More and more customers asked us to create a technologically efficient house technologically efficient: solar-powered, free of energy bills; avoiding the use of methane and LPG.

It seems like a pipe dream, but we have succeeded. In a house envelope and system come together in a natural balance to guarantee: well-being, safety and energy saving; functioning in complete harmony.

The house is equipped with technological systems powered by renewable energy so as to reduce annual energy consumption to zero. annual energy consumption.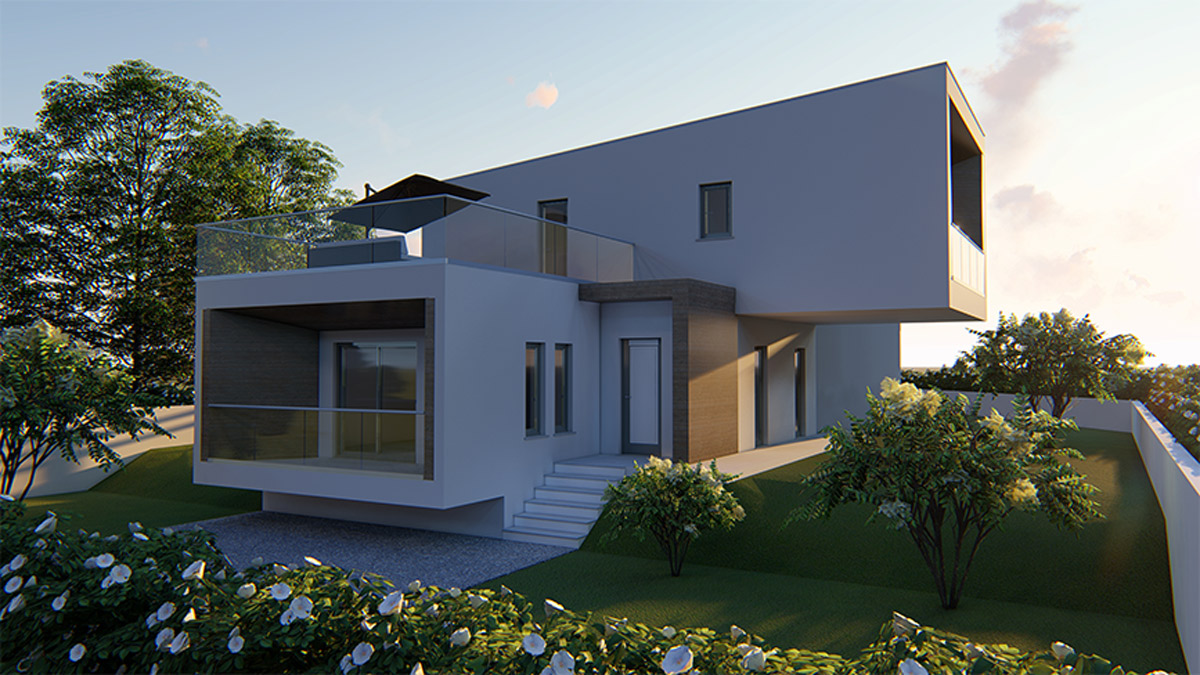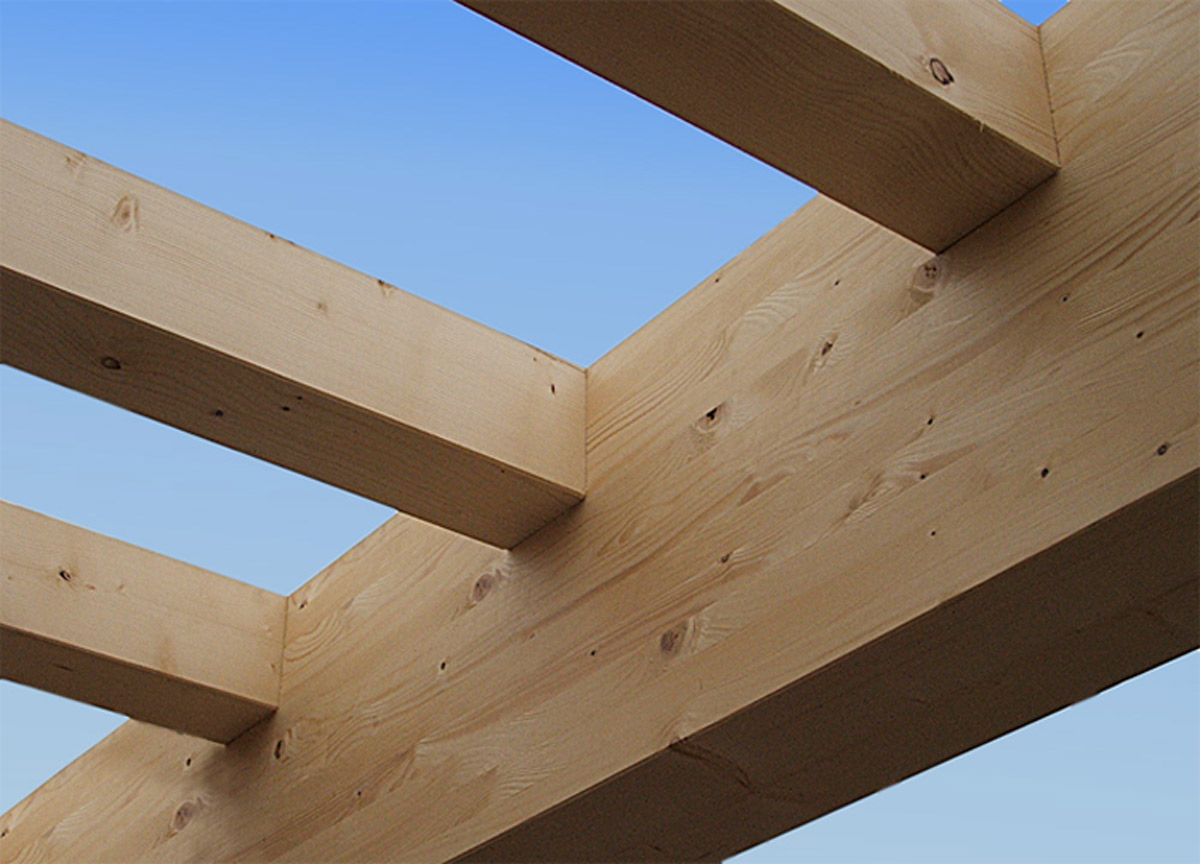 Wood is considered by engineers to be the most suitable material to meet the needs of an area seismic risk such as Italy.

The steel fasteners, which connect the wooden parts make the wooden structures particularly elastic and therefore capable of supporting the movement of the structure without causing irreparable damage as is the case occurs in reinforced concrete structures.

Our wooden houses are therefore extremely safe and guarantee the best possible investment.
Our structures are fully insulated with insulation between 10 and 26 cm thick.

High-quality materials such as wood fibre and cork guarantee the right transpiration and the thermal lag necessary to maintain the rooms at a constant temperature, between 20 and 24 degrees 365 days a year.

The high insulation guarantees not only saves energy, but to live more comfortably because the structure is free of 'draughts' and insulated from noise.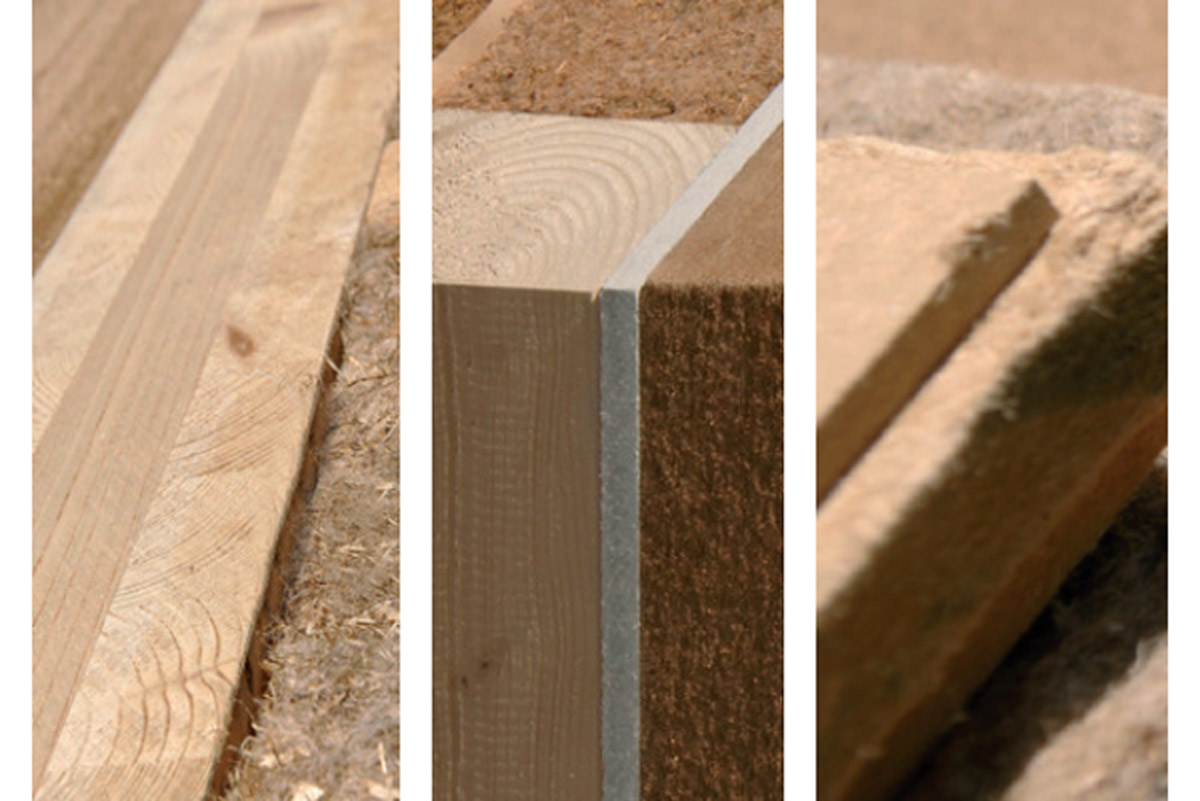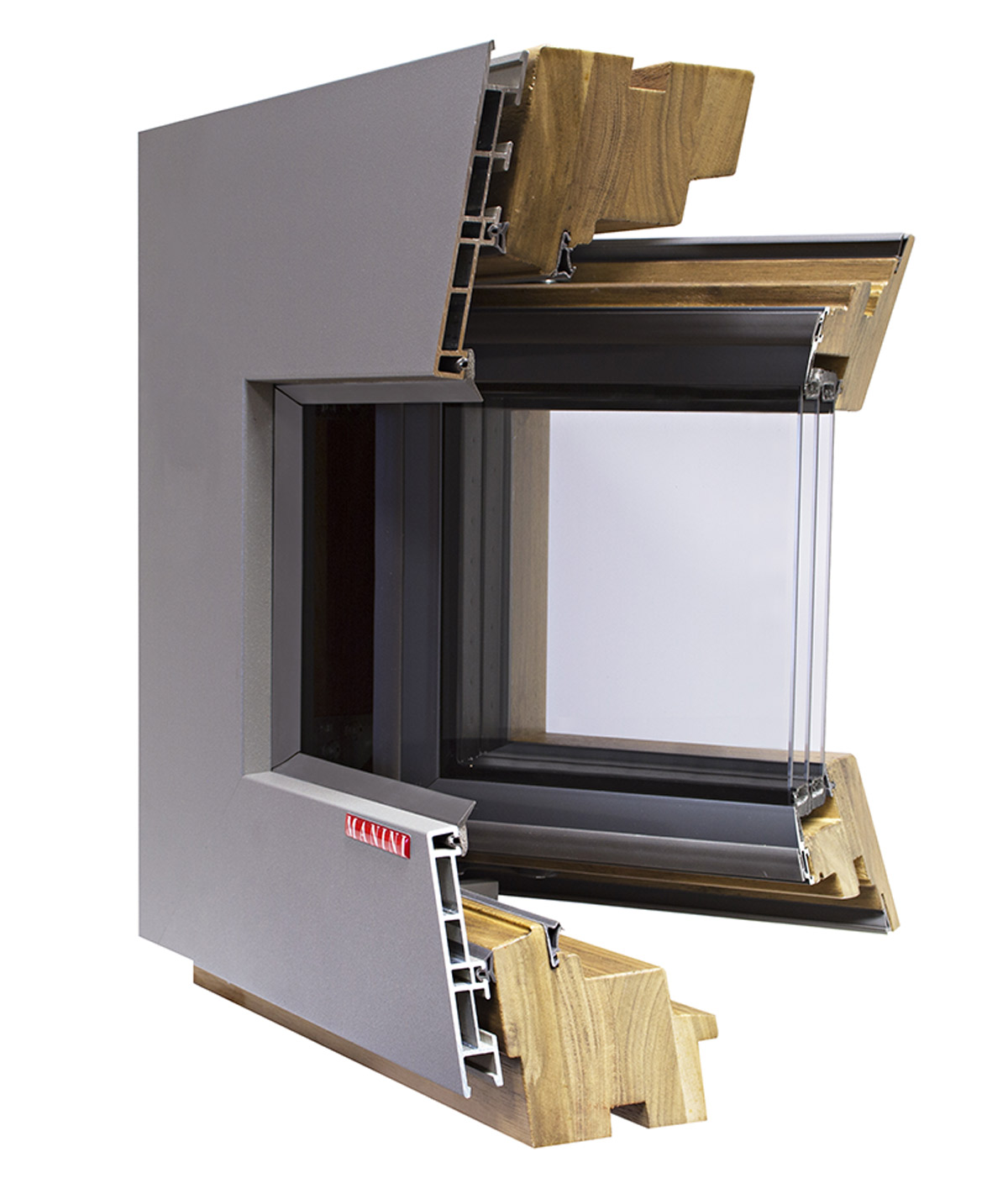 Our range of fixtures is top quality, but above all chosen, designed and manufactured to make every MANINI house a place of light and protection.

The frames are installed to guarantee the absence of 'draughts and thus achieve the best comfort and insulation possible.

Thanks to 3 panes of glass and 3 seals they have performance and noise reduction.

The choice possibilities are endless: pvc, pvc - aluminium wood, wood - aluminium, aluminium. No matter which material you prefer, the energy performance is practically identical.

Wide range of colours and finishes.
Smart is synonymous with simplicity and modernity. The system can be used like that of a traditional home traditional home but is already set up to keep up with the times.

The home becomes smart and hyper-connected with its owners. Even from a distance you can interact with the energy system, the lighting, the irrigation system and anything else you want to make automated and connected. you want to make automated and connected.

A system that integrates seamlessly with modern voice recognition systems such as Amazon Alexa or Google Home.

One can change the colour of the lighting, play one's favourite music music, book cinema tickets by simply speaking via a handheld device. talking via a portable device.

You never get used to innovation but going back is against nature.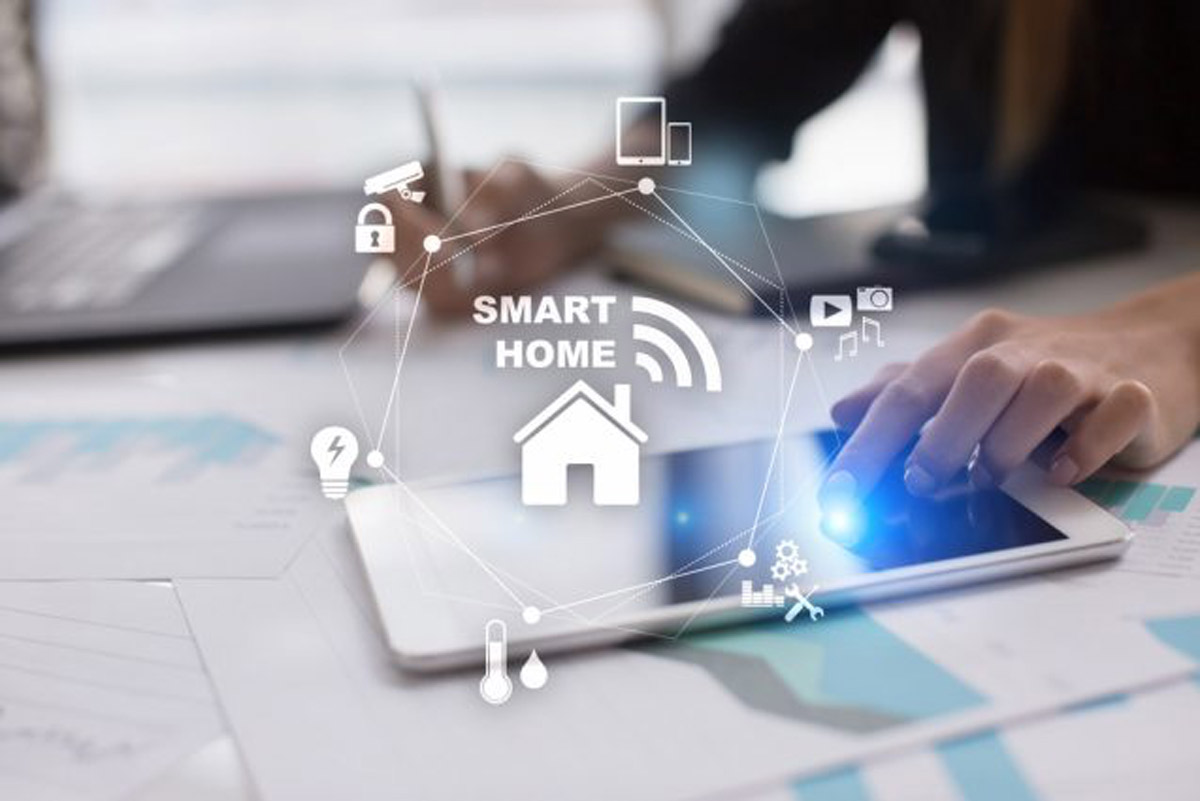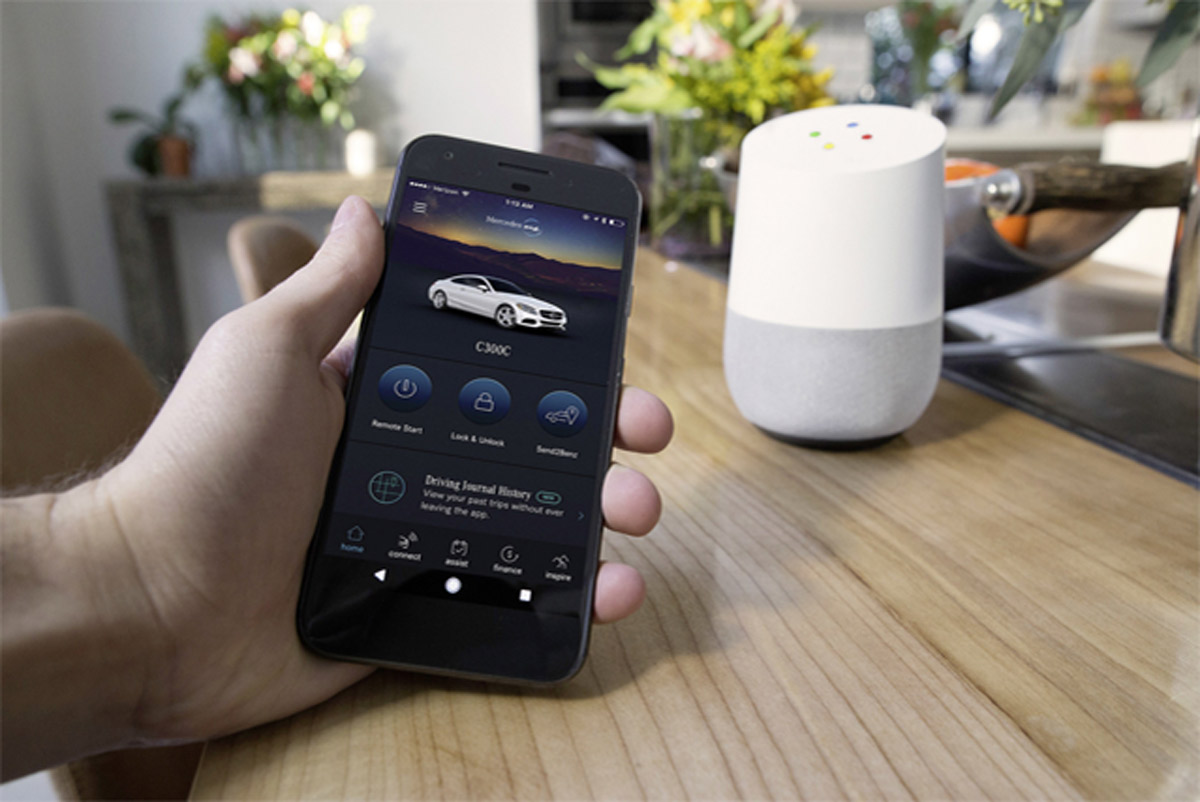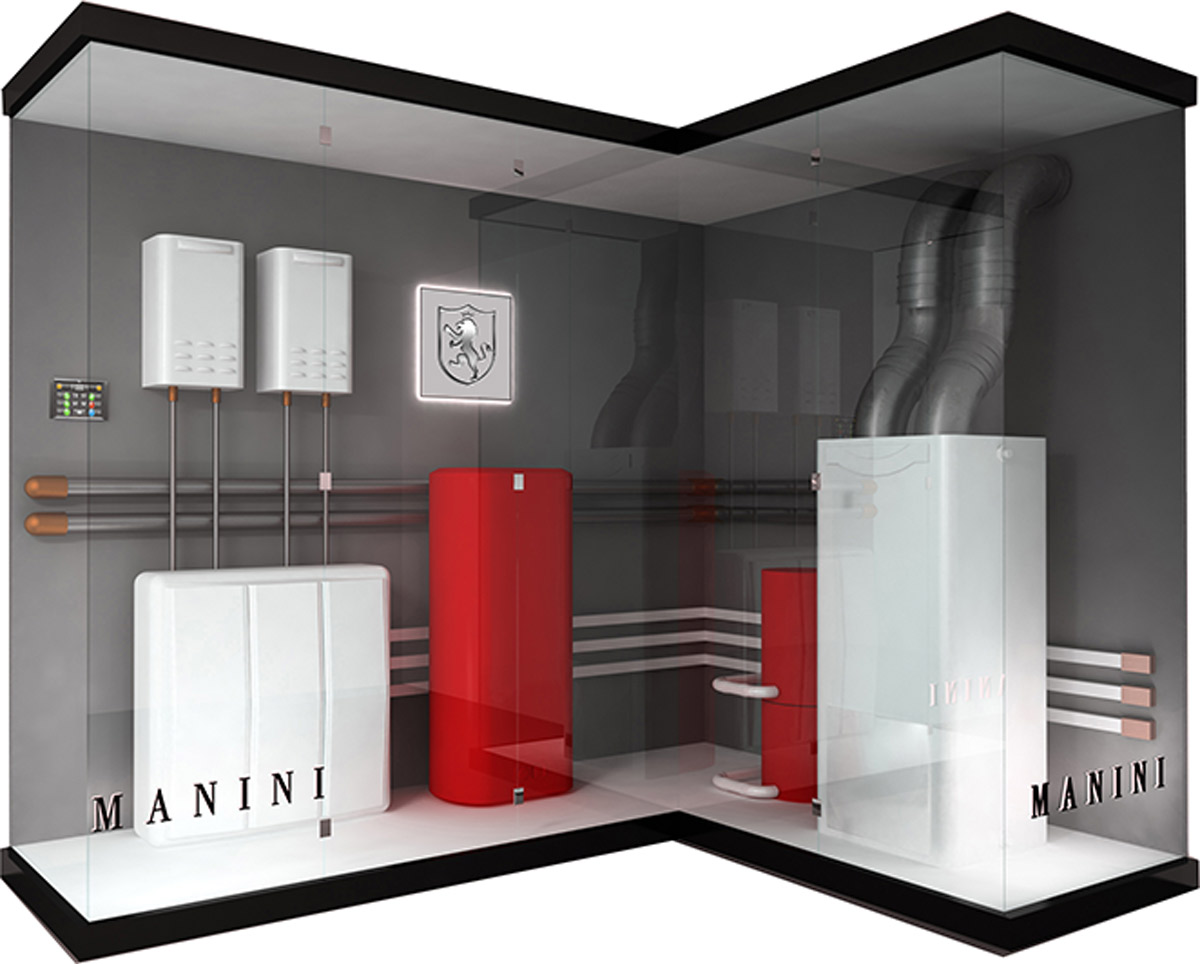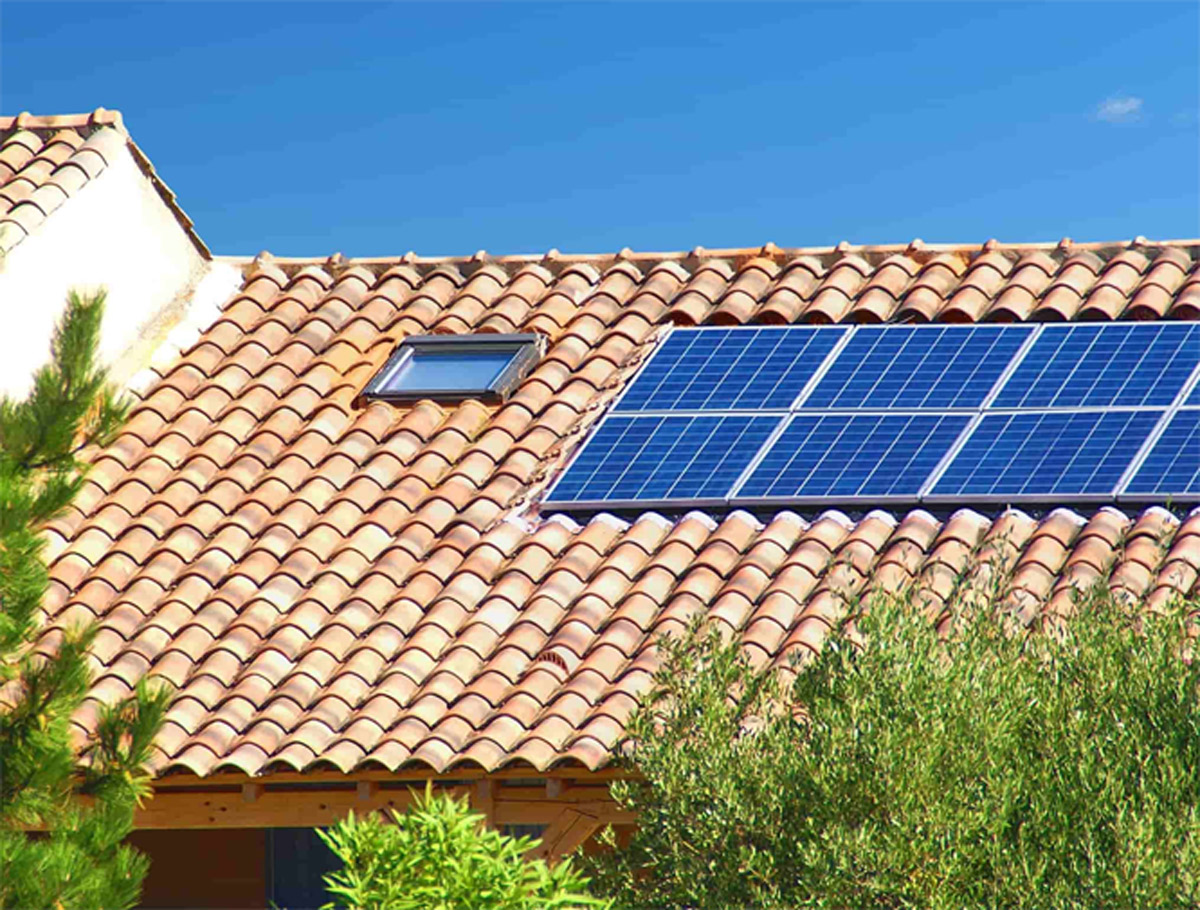 MANINI HOME PLUS is equipped with the latest ENERGY SAVER technology. In our constructions there are no classic heating and air conditioning systems and air conditioning. A large part of the energy requirements are met by free inputs, i.e. solar radiation, the heat emitted by household appliances and the heat appliances and heat given off by people.

The remainder is supplied by a passive heat recovery system. a passive heat recovery system. This system allows around 90 per cent of the internal heat to be recovered.

With this system it is also possible to cool in summer without the use of air conditioners.

MANINI buildings are equipped with photovoltaic systems as standard to ensure the self-production of electricity for a large part of the solar year so as to minimise consumption and contribute to CO2 abatement.
Our houses are extremely safe and comfortable. The structure is draft-free and perfectly insulated both thermally and acoustically. thermally and acoustically insulated.

A Manini HOME PLUS consumes approximately 200 euro (per 100 square metres of house) per year of energy to be energy to be heated, therefore a considerable saving compared to a traditional building.

The indoor area is dehumidified and purified, i.e. free of pollen and dust (for those with allergies). You breathe pure air as if at an altitude of 3,000 metres. There is no condensation and there is no mould. In winter you live warm, in summer you live in the cool.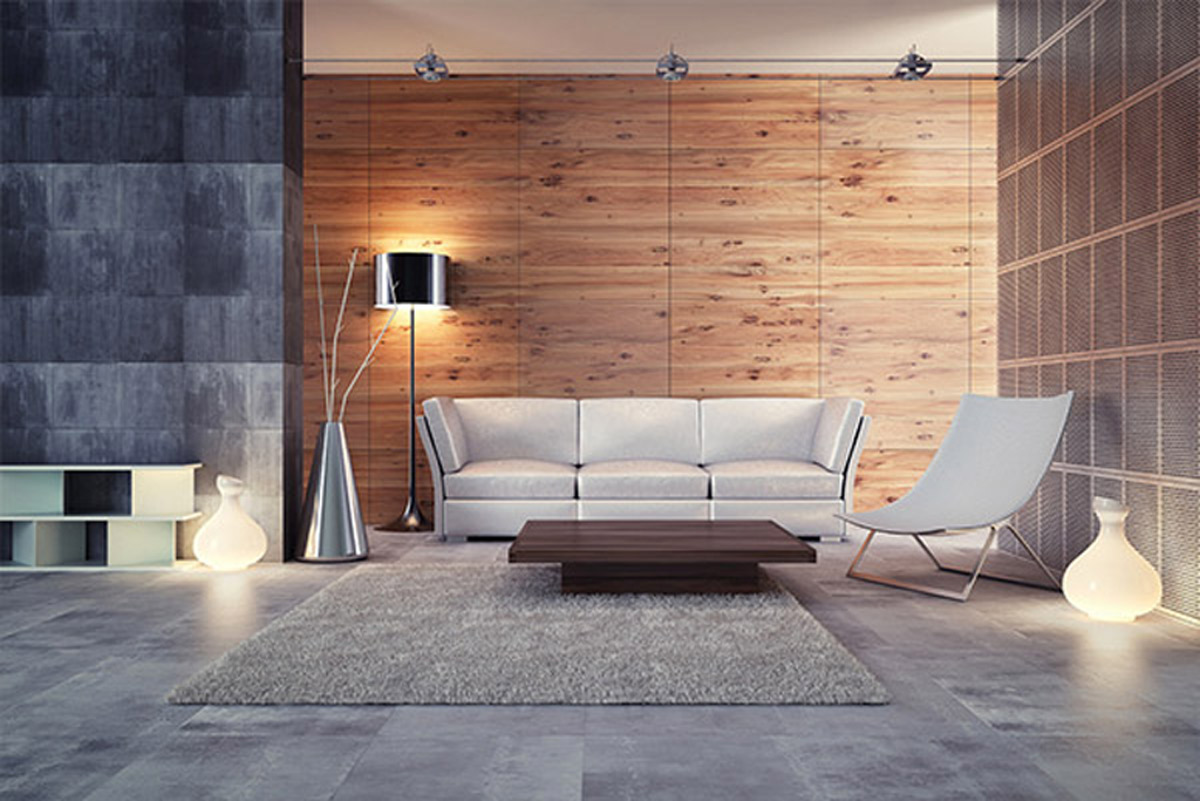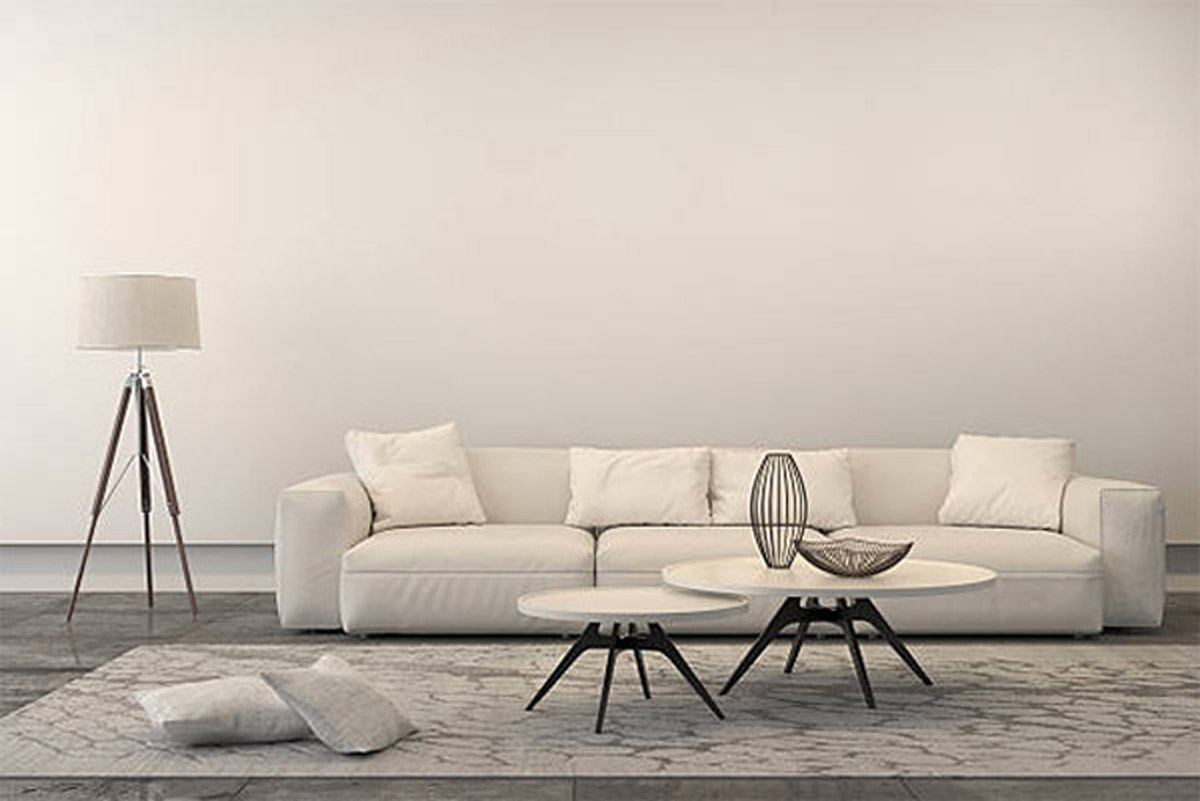 Our customers' dreams form the foundation of the project to work on. From the study of architectural architectural elements through to the choice of materials.

Every detail is realised according to the actual needs of the customer. Whether you have to build a new building, or renovating an existing one, Manini offers a wide choice of solutions.

With us, there are no construction standards or impositions. Instead, there is creativity, elegance, passion for design and the castomisation of the product.

Making every environment exclusive is part of our DNA.
Our design service extends to contract and then to the on-site supply of made-to-measure furniture.

In addition to guaranteeing a certain timeframe, the turnkey furnishing service favours a series of advantages. favours a number of advantages. example: financing the entire furnishing project with the entire house as well as as well as rationalising the space and making the environment uniform and therefore more pleasant.

Thanks to new 3D and Virtual Reality technologies it is possible to recreate at the design stage what the finished furniture will look like. finished.

Fitting out outdoor spaces with relaxation corners, pergolas and pergolas and pools make your garden more attractive and hospitable. your garden.

In particular, the swimming pool is a place for gathering and fun but above all of well-being because it helps relax; but it also has a playful value as it increases perception of quality, increasing the value of the property.

Modern bio-design solutions integrate perfectly the context, have very low running costs and are free of concrete. of concrete. We provide an extensive catalogue with solutions starting with 20 square metres of water to over 100 square metres.

The cost of external finishes can also be integrated on the tender specifications and then financed in convenient rates.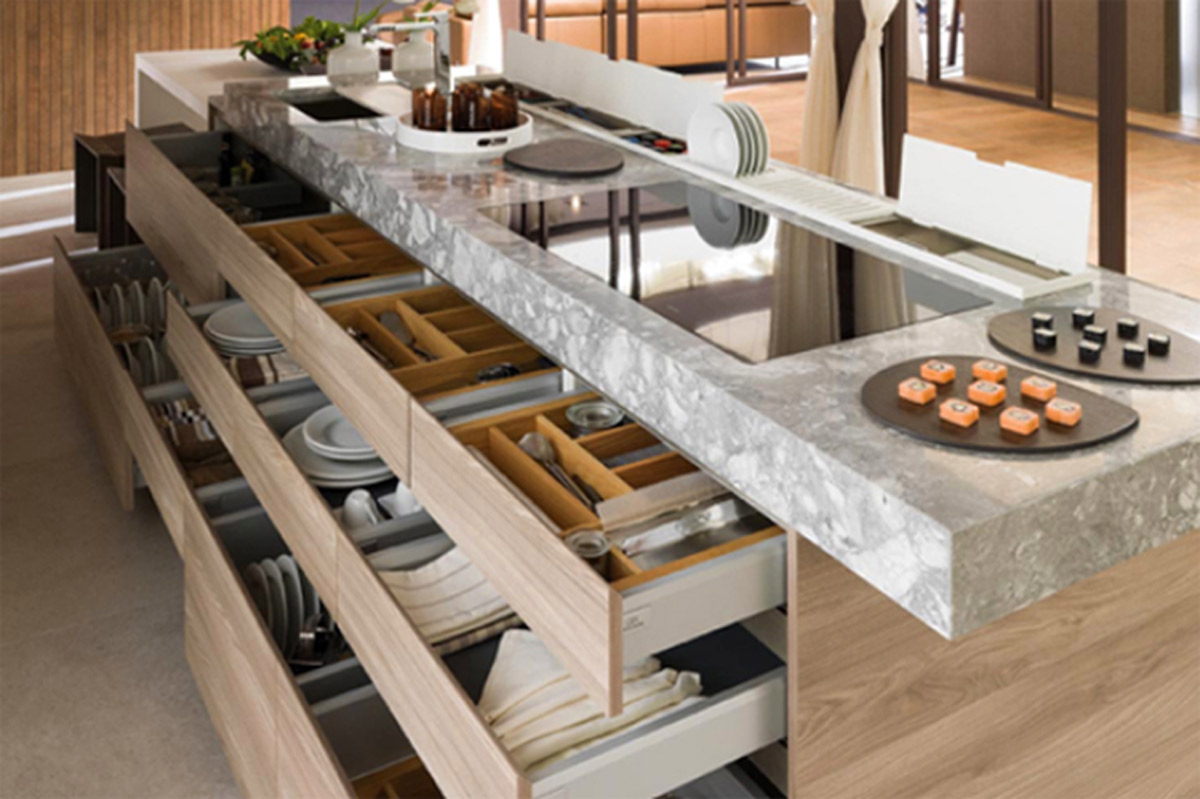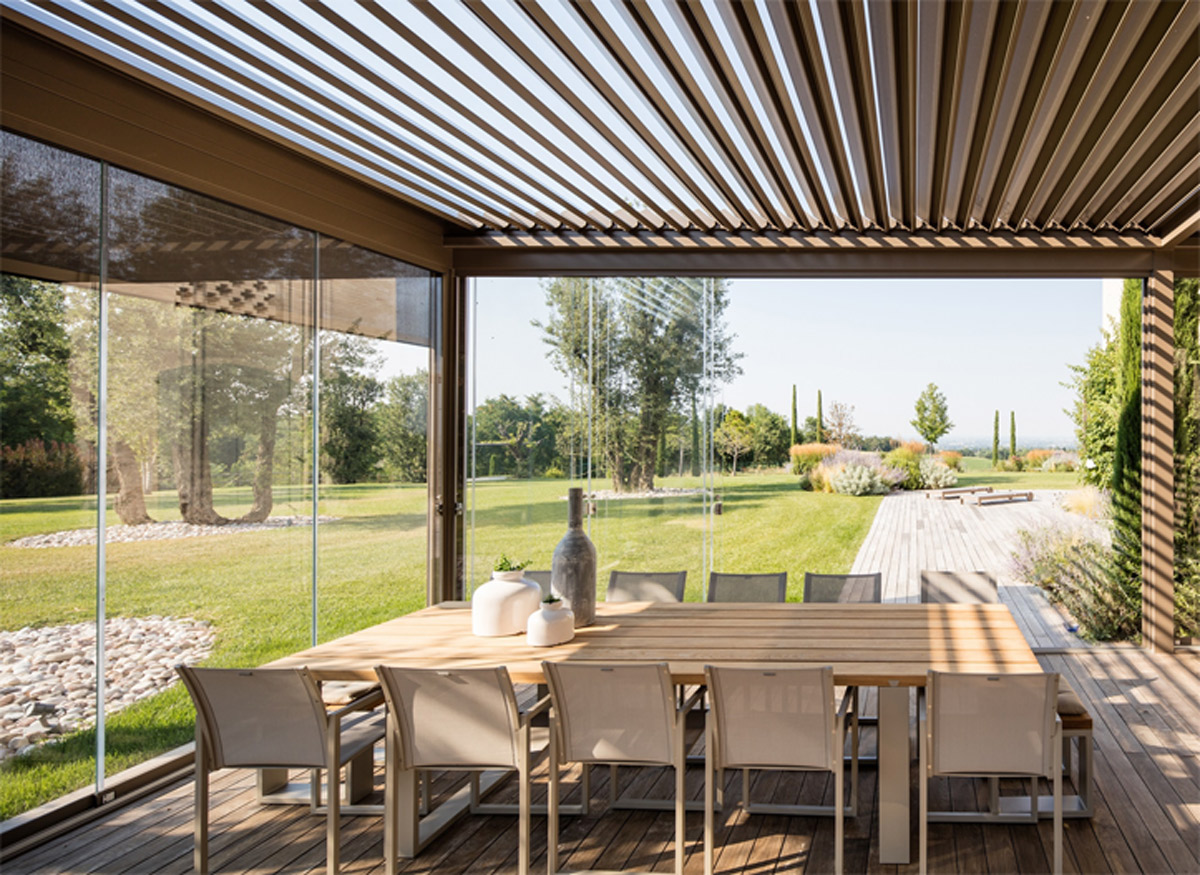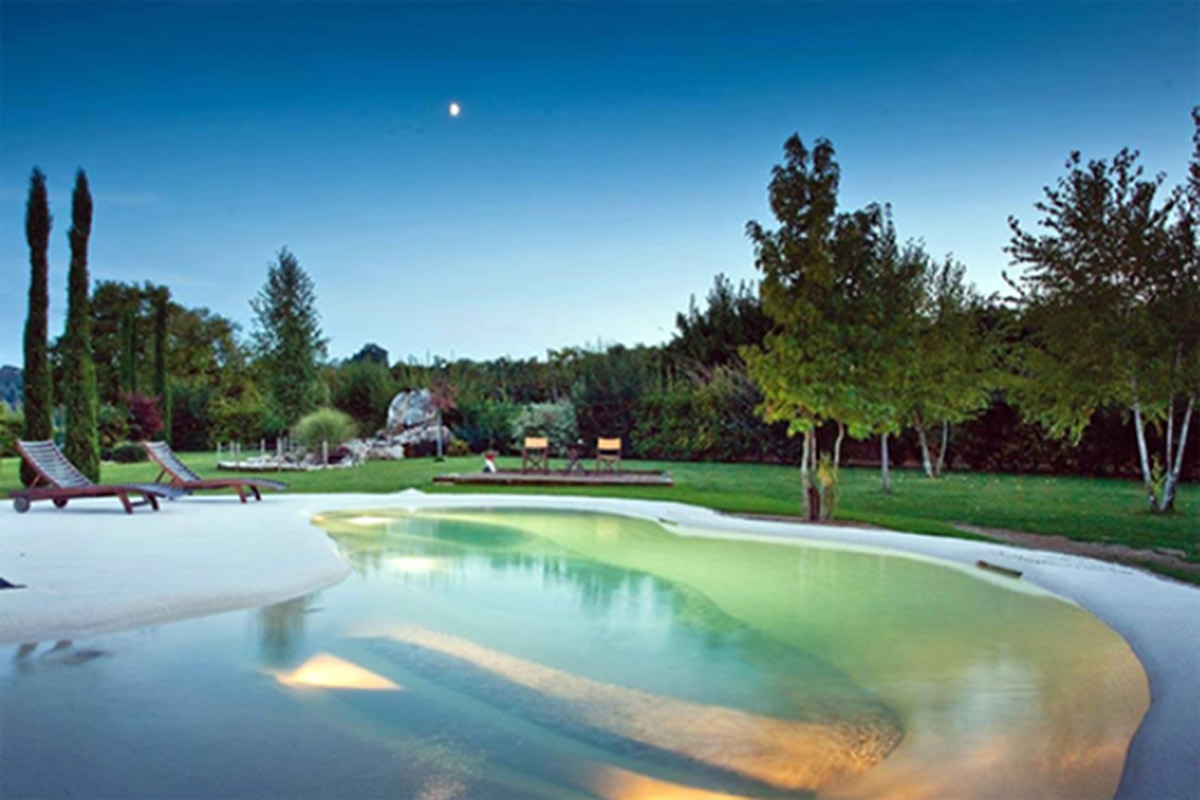 The cost of a house can vary depending on many factors, for example: the number of floors, the number of bathrooms, the amount of terraces and overhangs, whether there are porches and pergolas.

We have built prestigious villas, on a turnkey basis hand at less than 2,500.00 euro/sqm and we have built others, equally beautiful and comfortable, with less than 1700.00 euro/sqm (including plans and foundations).

Prices can fall so low as not to compromise the quality level of our properties. Our estimates are complete with all projects and workmanship necessary.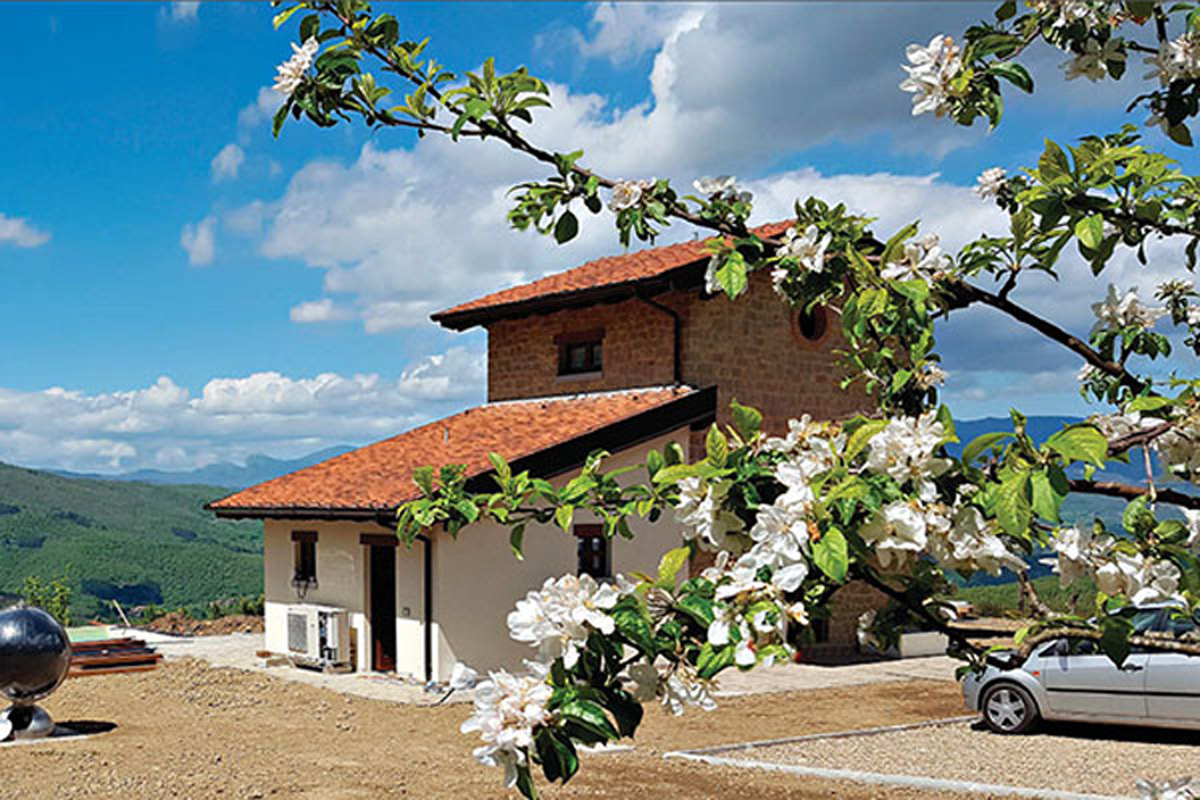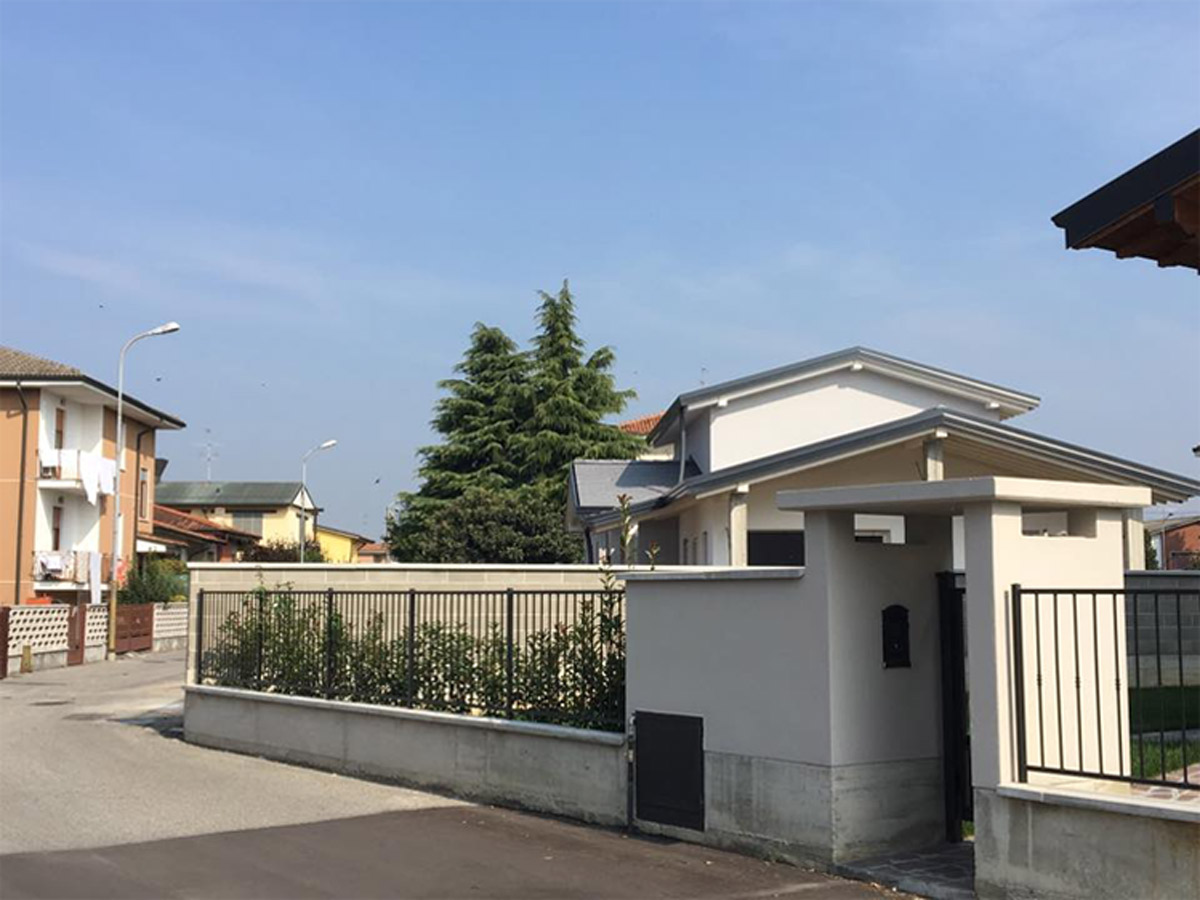 All MANINI constructions can be financed by the main credit institutions. We provide a comprehensive support service and produce all the supporting documentation to obtain access to credit.

Credit institutions provide financing because MANINI houses are built quickly and the annual running costs are very low.

Banks, like customers, are protected by the fact that the company provides, in addition to the legal guarantees, other ten-year posthumous guarantees (when required).

During construction, we also provide sureties during the building phase and certification of all materials used, as well as the construction schedule.