Positioning
Interviews
Luxury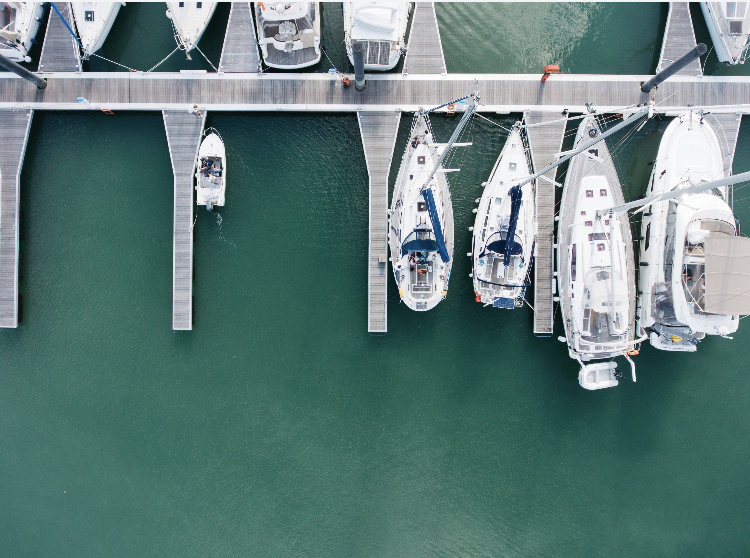 The yacht as an asset: the success of Boat Management Control
Being able to travel on one's own boat is an indispensable passion for many sea lovers: deciding when to set sail and getting to know one's own boat is something unique and magical, something that gives a sense of security and freedom.
The boating universe has changed profoundly in recent years: it is a growing trend that has been recorded by the Italian nautical sector over the past five years. In fact, 2019 closed with a 12 percent growth a turnover of 4.78 billion euros. Italian pleasure boats remain in the top ten of luxury products.
Analyzing the performance of the nautical market, one cannot help but cast a glance into the future. The scenarios are still uncertain and the pandemic is still an unknown. And that is why never before has Boat Management Control become strategic and of paramount importance to boat owners.
This is how the Italian yachting industry reacts to the crisis: by harnessing the excellence of Italian production, known and recognized worldwide to innovative entrepreneurial management.
If the term yacht, and specifically that of made in Italy, has always been synonymous with luxury, managing a boat requires technical skills and specific preparation. It is of that, the importance of the figure of the Yacht Manager has increasingly become an indispensable partnership for a yacht owner.
In fact, increasing knowledge of one's business, learning from mistakes and innovating constitute the mantra for those who want to become or remain competitive over time. Consistency, regularity and accuracy must always be the order of the day.
Anyone with a boat knows the costs involved. The risk today is to see boats aging in a harbor or shed. This is why the boat owner who employs trained professionals will be at an advantage in the key decisions to be made from time to time, with considerable optimization of economic management and services.
The advent of the health emergency has once again confirmed the importance of Management Control in all assets including the boat: reduction or elimination of unsustainable costs or unproductivity procured by increased revenues.
Management Control, in fact, can be defined as an Integrated System of Planning, Scheduling and Monitoring of one's boat. A system that has a very specific and very important purpose: to ensure the realization of the goals established in the initial planning.
In a time like this of constant change, innovation is a topic that takes on particular relevance, and simplifying and optimizing become key words in the world of yacht management.
Management control can be seen as a process of collecting, analyzing and disseminating useful information. Management must be able to make strategic choices and change others quickly, before there are serious repercussions or lost opportunities.
"For innovative companies like Sealuxury, it is always necessary to find new and bivalent mechanisms that lead to the protection of the customer and their business as well as the evolution of the industry itself. When I conceived Sealuxury they were not easy years for boating, the industry was in a downturn and we had to understand the new dynamics. That's why I believe that a set up Assessment service brings undeniable benefits: improved operational efficiency, reduced costs, improved shipowner satisfaction." - Stefano Brasini, Founder of Sealuxury
Studying a boat's information allows us to structure a sound and well-directed management decision-making process. The success of a project is often linked to the use of a suitable management system to constantly monitor the status of the work plan.
A boat, it is known, is not just a "vehicle": it is a new vision, a life choice.
Taking care of one's boat ensures a longer life span of all apparatuses by extending their life itself. The constant and correct implementation of the planning and management control process allows the owner to achieve the goals faster.
Today more than yesterday there is a real need for a "hands-on" management control and decision support system. Anticipate moves, take the utmost and passionate care of the maintenance and management of one's boat, so as to minimize damage and costs.
Sealuxury was born precisely out of a desire to respond to the needs of boat owners by offering a customized boat management program that can significantly reduce costs and at the same time relieve the owner of maintenance tasks.
This pandemic impacts everyone, but like all crises it also offers new opportunities. As a yacht management company, we are confident that this business model will be able to restart ensuring the best. The yacht will become like an island, a kind of refuge, to be shared with loved ones, responding better than others to the need to travel and have fun.
The Italian yachting industry has shown remarkable dynamism in recent years, both of growth in demand and of great entrepreneurial ferment. Nautical marketing, more specifically, will be the prerequisite for an even more competitive nautical offering. Today we demonstrate Italian know-how.