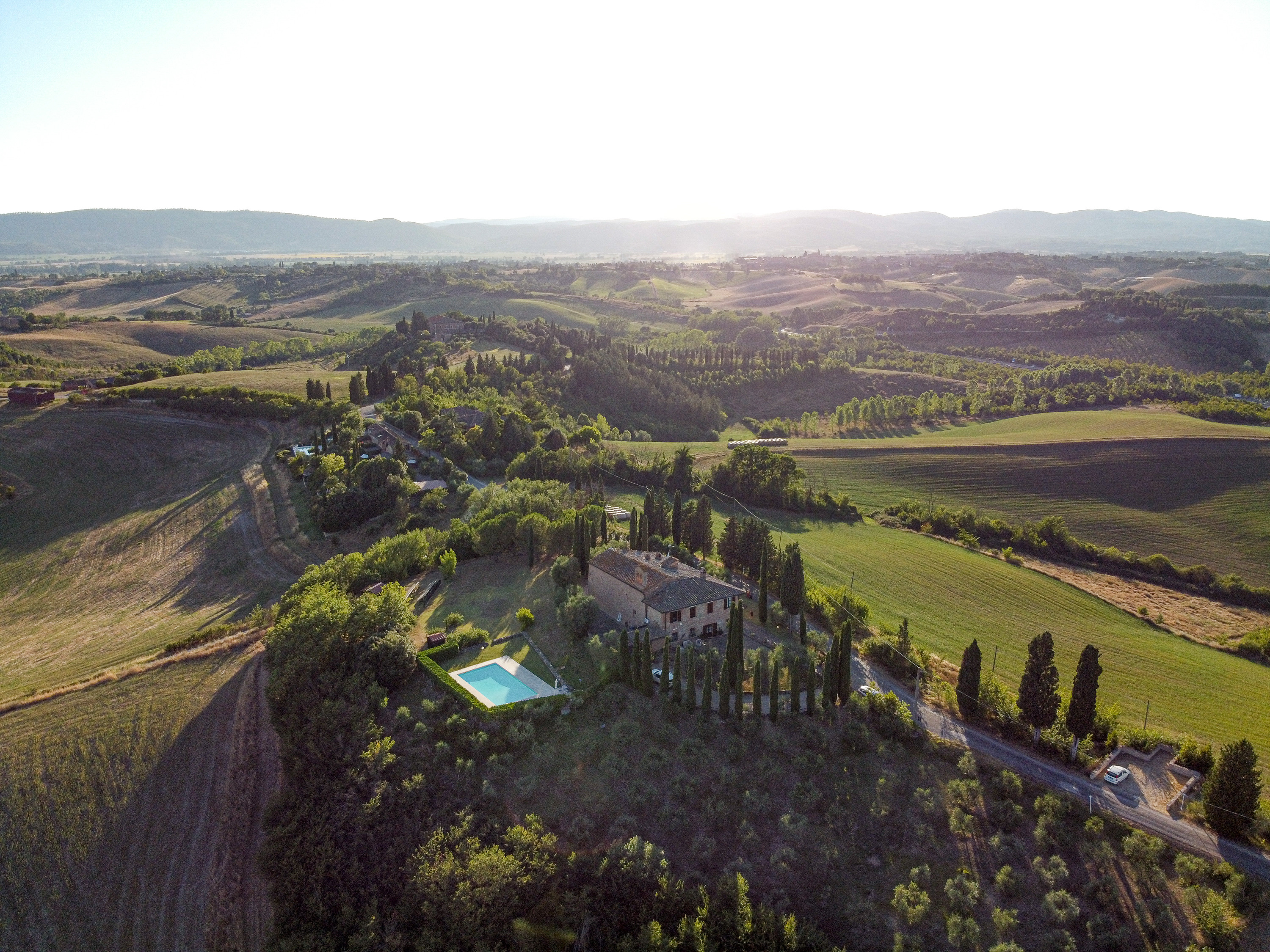 A private church, still consecrated, a stone farmhouse and a swimming pool. As well as a magnificent piece of land with an impressive olive grove.
The Manini offers you today a real proposal for connoisseurs.
The property we are telling you about is located a few kilometers from Siena, in Montepulciano, with an extraordinary view of its historic center and its wonderful rooftops.
Not only that: the view, from the pool, sweeps over the Crete Senesi, truly making this property a dream home.
The highlight of the property, is the Rectory that is part of the property, on the south side of the house, in which private ceremonies are still held.
It is the Church of St. James the Apostle, created by Blessed Colombini who had founded a Monastery there. Built in 1302-1303, it was totally renovated in the 18th century: the interior, with a single hall, consisted of Baroque altars, while the exterior retained its medieval profile, with a crowning of three bands of terracotta dentils enclosing bricks placed per edge; the bell gable, with its two single lancet windows, is a neo-Gothic style remake.
The property has land, around the newly built swimming pool powered by a photovoltaic system, with about 150 olive trees and consists of two independent apartments.
In the main part of the house, we find a large living area with a living room, which sees a white travertine floor and ceilings with original beams, as well as having a kitchen with small vaulted ceilings , a bathroom, and a living room from which there is access to a beautiful wine cellar.
On the first floor a second living room and another kitchen, two bedrooms, a bathroom and a loft with a bookcase.
The property is located in a dream location, easily accessible and convenient: the view, which sweeps from the Crete Senesi to the city of Siena, from all the windows and the church make this property unique in its style