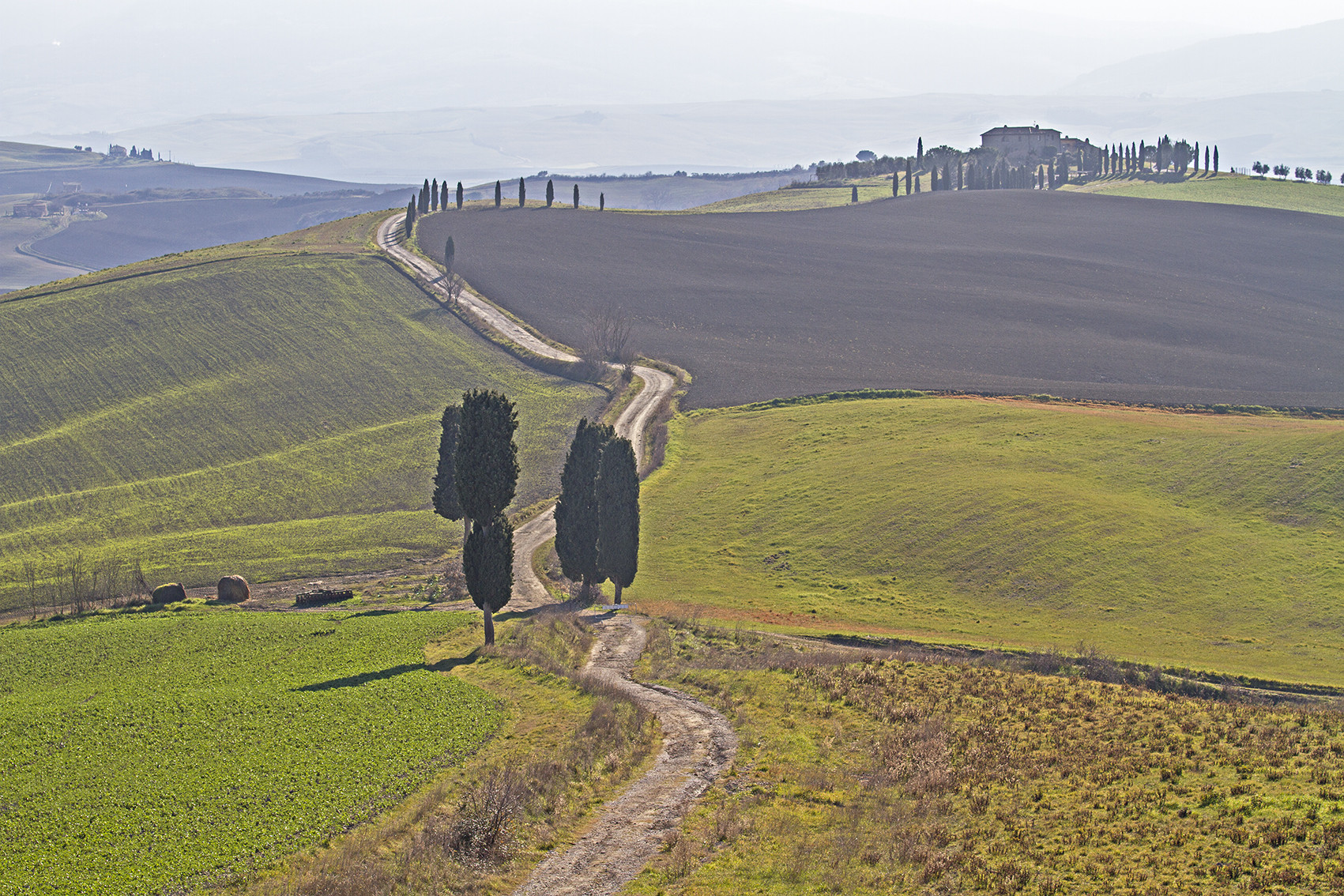 Have you ever thought about living in a movie? Not just any movie, but in the historical film of "The Gladiator," the 2000 colossal directed by Ridley Scott and starring Russell Crowe, which, contrary to what we may think, was not filmed entirely in the U.S. or Rome, but rather in the Val d'Orcia, Tuscany, where the Elysian Fields scenes were set in the Terrapille location at the foot of Pienza, in the province of Siena.
The film, with more than $457,640,427 in box office, awarded 5 Oscars, 2 Golden Globes, featured two scenes set in Tuscany: the opening scene, with the Gladiator's house, with the dramatic murder of his wife and son, and the epic, romantic finale, in which Maximus Decimus Meridius walks among the ripe wheat in the Elysian Fields. And, surprise! Both of these places are located in the Val d'Orcia.
Now you have a chance to feel like a real Gladiator!
Manini Realty, in fact, offers a farmhouse right here, a real terrace over the Val d'Orcia, on the slopes of the Antica Pieve di Corsignano.
We are a 5-minute walk from the historic center of Pienza.
The farmhouse, of about 330 square meters plus outbuildings and pertinent land, is kissed by the sun all year round, and it was here that one of the most exciting scenes of the film "The Gladiator " with Russell Crowe was filmed: in fact, you will discover the field with the five cypress trees and the little white road, where Russell Crowe dying remembers his family and walks caressing the wheat...
The property is divided into several structures, the main one arranged on two floors is about 330 sqm.
On the ground floor, 160 sqm divided between cellars, stables and outbuildings, it is possible to either make a single apartment or create one huge living room, with kitchen and services.
Thanks to the external staircase, there is access to the first floor, which consists of a small loggia, a kitchen, a living room, 4 bedrooms and 2 bathrooms.
The outbuildings and external volumes are about 150 square meters, totally to be recovered to make a panoramic exclusive dependance.
Of the property is part of 1 hectare of surrounding land but with the possibility to buy more.
This Casale has an excellent potential both as a prestigious residence and as an accommodation business: its strategic location for its proximity to international places of interest such as Pienza, Montalcino, Montepulciano, Bagno Vignoni and Bagni San Filippo, together with the fantastic landscape that surrounds it, make the property unique and exclusive. And movie lovers cannot miss this opportunity....
The large volume and the location make the proposal truly unique, and you can thoroughly study the potential of the property with Manini Group, which can help you in the arrangement of space and refurbishment, with eco-friendly materials.
A home that is truly ... a spectacle!