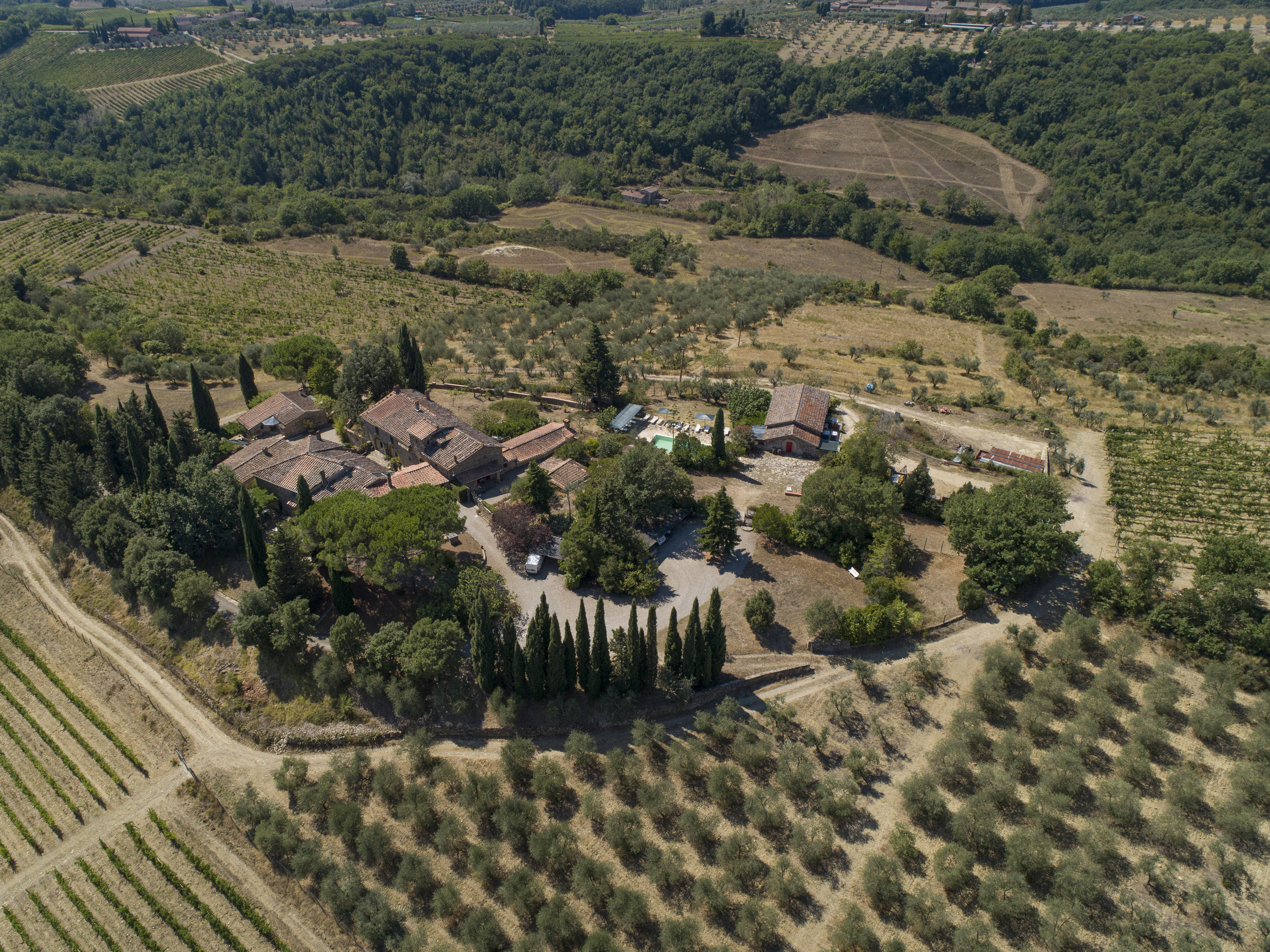 The property for sale is a borgo: a small group of farmhouses of medieval origin, among the vineyards of Chianti Classico, near Siena, Tuscany.
The entire environment, from the building to the furnishings, has been deliberately preserved in an authentic and genuine style of a real Tuscan farmhouse. The apartments offer a warm and familiar atmosphere, with a fireplace and antique furniture, and have their own private garden open to the landscape, equipped for dining or sunbathing. In addition, the hamlet has an impressive communal garden, where you can stroll surrounded by nature, basking in enchanting views, characterized by the skyline of Siena, behind which the sun sets and where in every season of the year the colors of nature, light up the magic.
From the panoramic infinity pool, one can witness evocative sunsets and breathtaking views of the countryside and the city of Siena. The pool is one of the jewels in the village's crown, a true rarity for the exclusive use of the property's guests. Inside the property there is a very large panoramic garden and 26 hectares of woods, ideal for outdoor walks immersed in the nature of Chianti Classico.
In the historic wine cellar, the current owner conducts tastings of olive oil and wine, true excellences of the estate.